$68 For a Share and $196 For Small Animals Fulfills your Qurbani/Udhiya/Sadaqah Obligations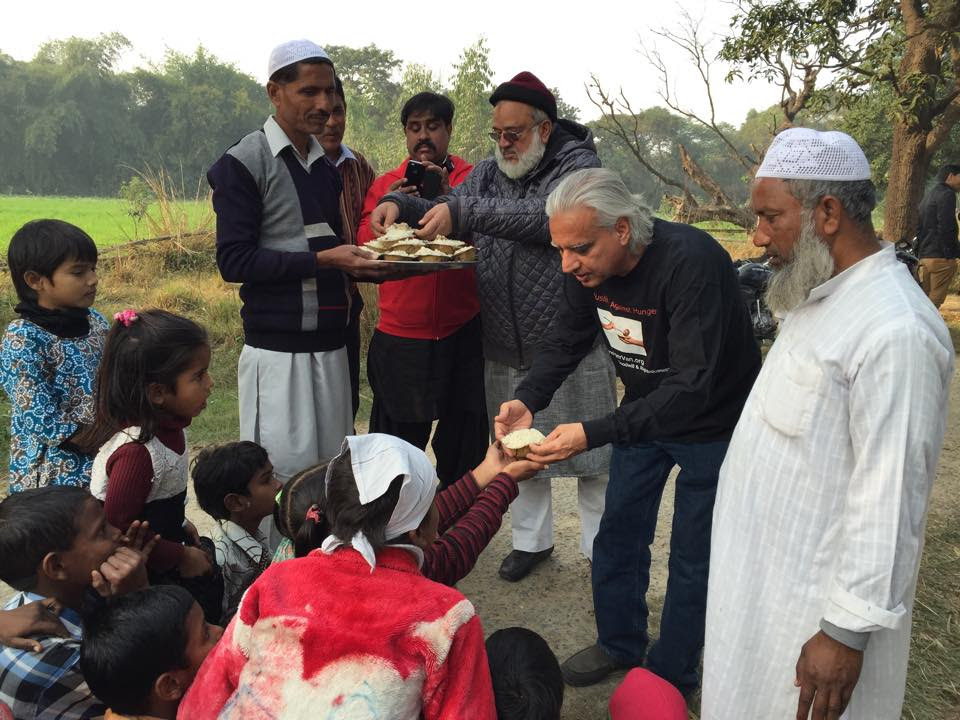 Muslims Against Hunger Project has arranged for our Sponsors and Supporters (YOU) to perform Qurbani/Udhiya/Sadaqah and distribute meat on your behalf to needy and Feed Hot Meals to Homeless and Hungry in our backyard around North America and various part of the world.
Your donation will help:
Pays for ONE share in the animal of Qurbani/Udhiya/Sadaqah, this is the only program that assures Qurbani/Udhiya/Sadaqah animal is assigned to a Beneficiary person by their name and father's name.
Distribute Meat of the animal to the poor in Northern India, this may be the only meat they will eat for rest of this year.
Skin of the animal will be sold to pay for education of poor children in a village school
The same donation will be used to feed;

Five Halal Meals around US/Canada to homeless and hungry or Five Halal Meals to South Chicago Islamic School children
And, feed 50 meals to village school lunch program in India, Pakistan, Africa, or Haiti
Click here order your Share for $68,
Click here order your Small animal for $196,
Fulfill Religious Obligation & Feed Homeless.
Each animal has 7 shares in case you want the whole animal.
Please enter the following information in section "Honor or remember someone with your gift?
Name(s) of the person and and fathers name to be used for Qurbani/Udhiya/Sadaqah
Location of your choice i.e. US/Canada or Indian Village School or Haiti for feeding the homeless and hungry
Forward this announcement to your family and friends for EXTRA blessings.
Mail your tax exempt donations to:
Muslims Against Hunger Qurbani-Zabiha Fund
P.O.Box 12, Pluckemin NJ 07978